WB2ART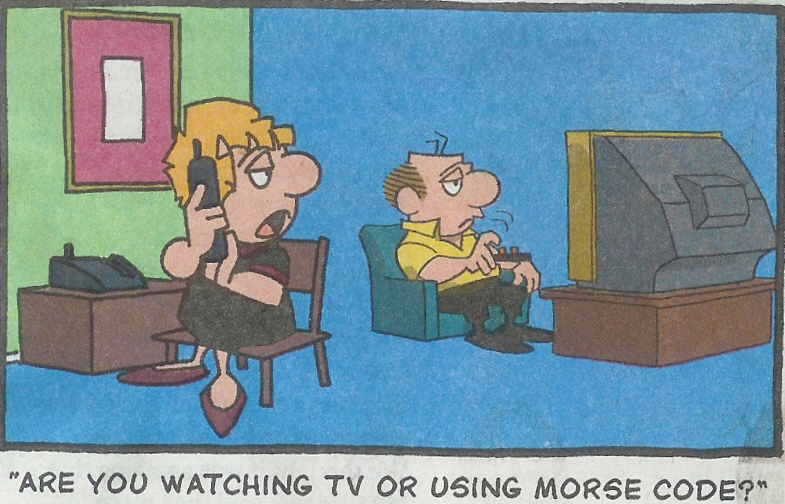 "
EMail me at: wb2art (at) gmail (dot) com Ken in The Villages, FL (USA)

The Villages is located approximately 65 miles north of Orlando.


Licensed in 1962 as WN2ART. Passed technician in 1963 and became WB2ART. Earned code credit (13 wpm) and was 'grandfathered' to General on 9-27-98, after getting my code speed up (pushed a bit by Bernie,WO2N and Jim, KF2G, thanks guys). Passed the Advanced, then upgraded to Extra (after the new rules took place). Look for me on the low bands, on cw (mostly contesting), RTTY and PSK31. CW is a lot of fun, and a part of ham radio since before I was licensed. (Remember it's the first DIGITAL mode!)
Shack in Merrick, NY / Hammarlund HQ-110C/Ameco TX62 circa: 1963 (I took over my mom's sewing room)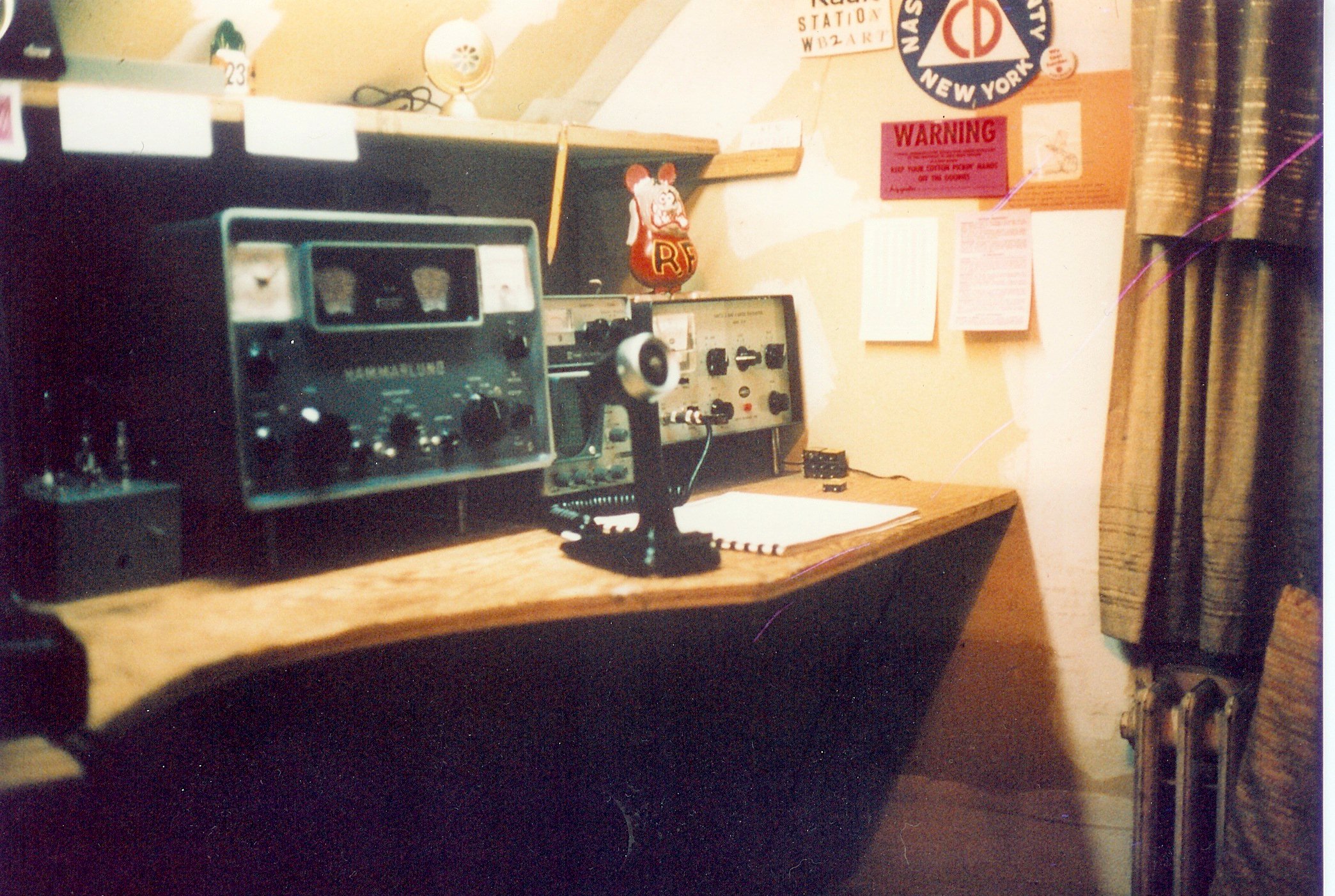 Model 15 teletype/Drake 2B/220mHz repeater (In the basement in Merrick,NY)
My shack in Sayville, NY / Century 21/Kenwood TS-570(D) and Repete(sk) our cat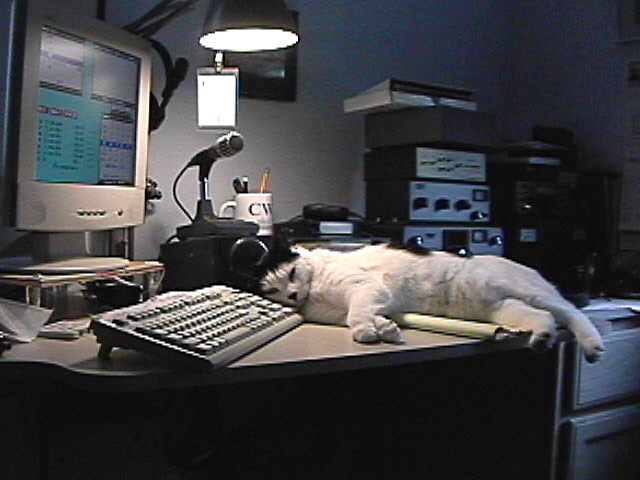 My shack in our house in Sayville, NY
Another pix of the Sayville, NY shack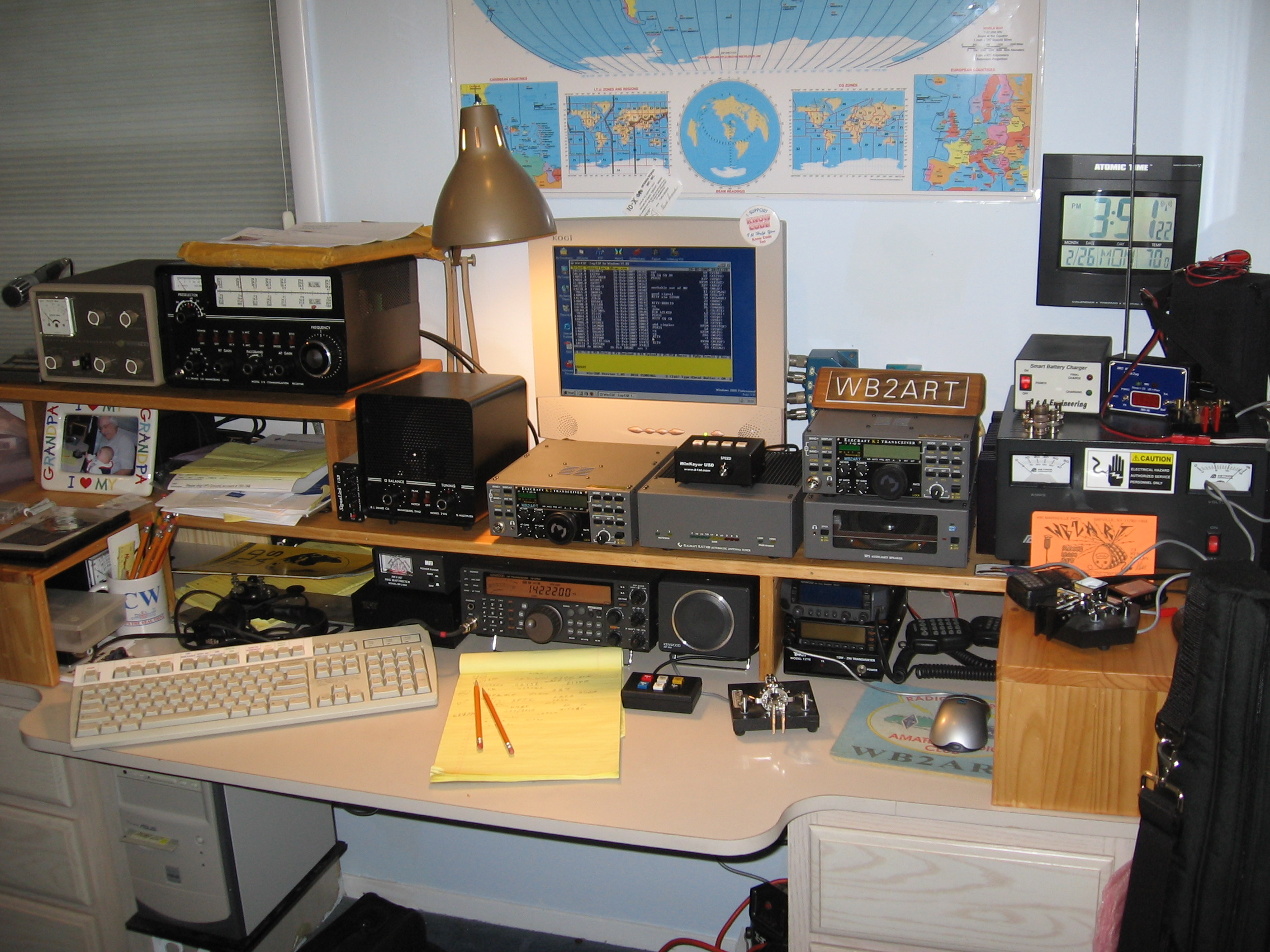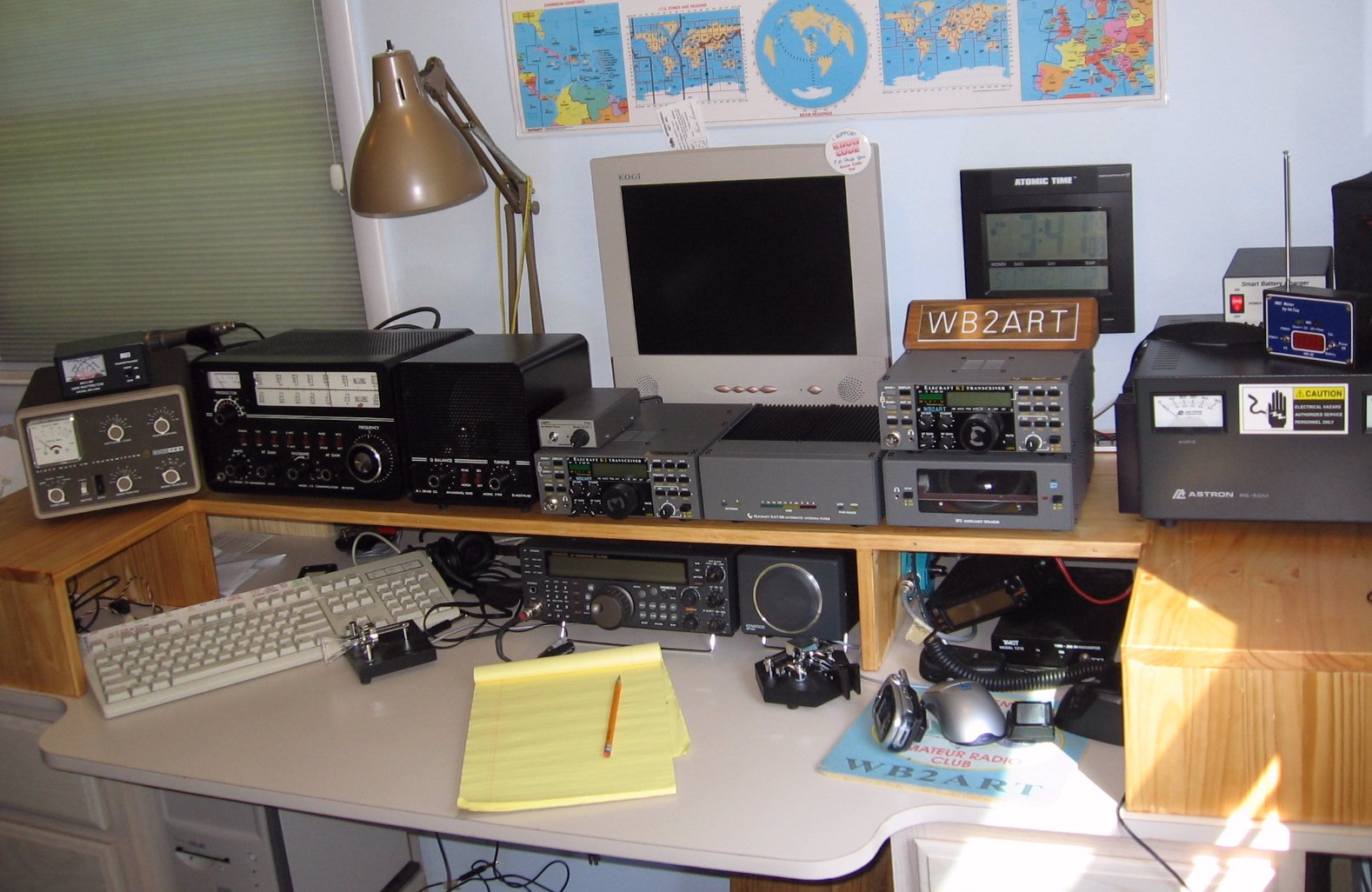 Another pix of the Sayville, NY shack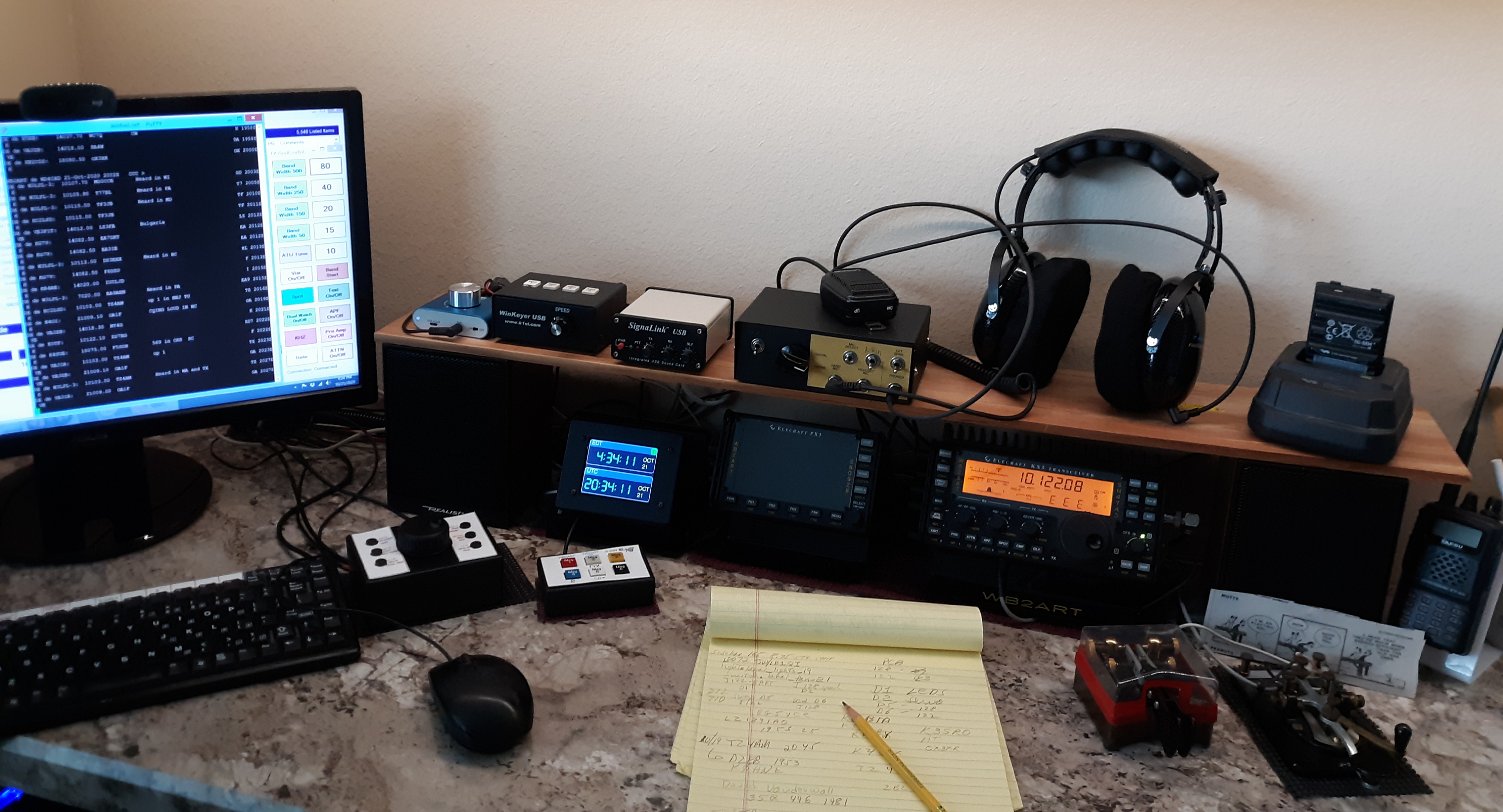 Finally, a pix of the retirement shack in The Villages, FL
---
Radio Equipment over the years at WB2ART:
I started with a Heathkit 'Twoer' , back in 1962 (First contact was with Charlie, WA2EUS). When I upgraded to Tech (and took over my mom's sewing room), I got an HRO-5 (with plug-in coils). I also had an Ameco 6 & 2 meter transmitter and later replaced the HRO with a Hammerlund HQ-110A. When I moved to Holbrook in 1973, I got interested in 2 meter FM. I had Standard Horizon II's, which were crystal controlled. I also had purchased a Drake 2B and 2BQ (In winter 2005 I purchased one on Ebay). I also built a 220mhz repeater and later donated it to the Radio Central ARC. During one RCARC hamfest, I won a certificate to purchase a Ten-Tec Century 21 Digital at half price. I went with my buddy Stu, K2RPZ(sk). The radio never got much use (Sold it on EBay with the tuner, keyer & xtal calib.).After moving to Sayville (1985), I got re-interested in ham radio around the early 90's and I purchased a TS-570D(g) . I put up a HyGain DX-77vertical, and had a ball. Early in 1999, I purchased and built an Elecraft K2 (#769) . Elecraft #5048 also joined the shack in the fall of 2005 (Sold it in 2007). It was built rework-free and "option ready", using Rework Eliminator option bypass headers. Elecraft K3 #253 joined the shack Feb 18, 2008. Sold my LDG Electronics AT-11 automatic tuner on Ebay. Also have an OHR WM-2 wattmeter and a Tigertronics Signal-Link interface (for PSK 31 and other digital modes).
The 2017-present station is the Elecraft KX3, PX3, KXPA100 and a 22 foot flagpole antenna.


---
Associations/Clubs I belong to:
---
---